25 International cosmetic Congress and exhibition LNE & spa, Krakow, Poland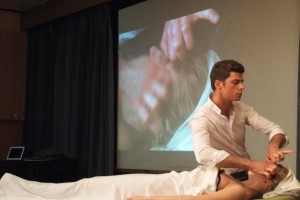 12 – 13 may 2012, was held for the 25-year-old International cosmetic Congress in Krakow, organized by the French edition of the LNE & spa.
The largest International cosmetic exhibition in Poland celebrated its 25th anniversary. During these years the most authoritative professional magazine for cosmetologists in Europe managed to do a great job. One of the last creations – the Academy of LNE in the framework of which the training takes place for cosmeticians and masseurs taught by the most renowned experts invited from all over the world. Dr. Sergey Shchurevich, member of the Academy of LNE, presented a report on the Мyotonic face massage, which is one of the most effective and popular in Europe.