The final seminars of the season!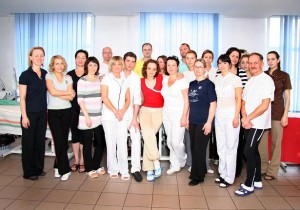 The season of spring-summer 2012 school of aesthetics and massage MANUALISTIC completes a series of the most popular seminars.
Non-surgical face lifting is something that interested in at the moment all clients. The most secure and physiological way to achieve this objective still remains a massage. Proved their high efficiency Dermoplastic and Myotonic face massages – one of the most popular and expensive procedures in the beauty salons of the Luxury class. We offer you in June: Minsk 8-10. Myotonic face massage; Moscow 15-17. Dermoplastic face massage and the basis of the post-plastic and post-traumatic recovery; Volgograd 21-23. Myotonic face massage.
Come join us at training and we will help you become expensive and demanded specialist!